A new approach to Lead Generation
We work with businesses on a performance basis meaning we only take payment on sales we actually generate.
Do you currently have an agency that charges you a monthly retainer?
We remove that overhead and work in partnership to guarantee sales each month
We have experience in generating over 500,000 leads from Social Media Marketing. We design your ads, copy, sales pages, lead surveys and all other assets needed in your first week.
STEP 2: We Manage your Leads in a custom Dashboard
What separates our offering from other agencies is that we filter your leads for you and only hand across leads that are ready to be sold to. Removing tyre kickers from your marketing funnel and saving you time and money in the process.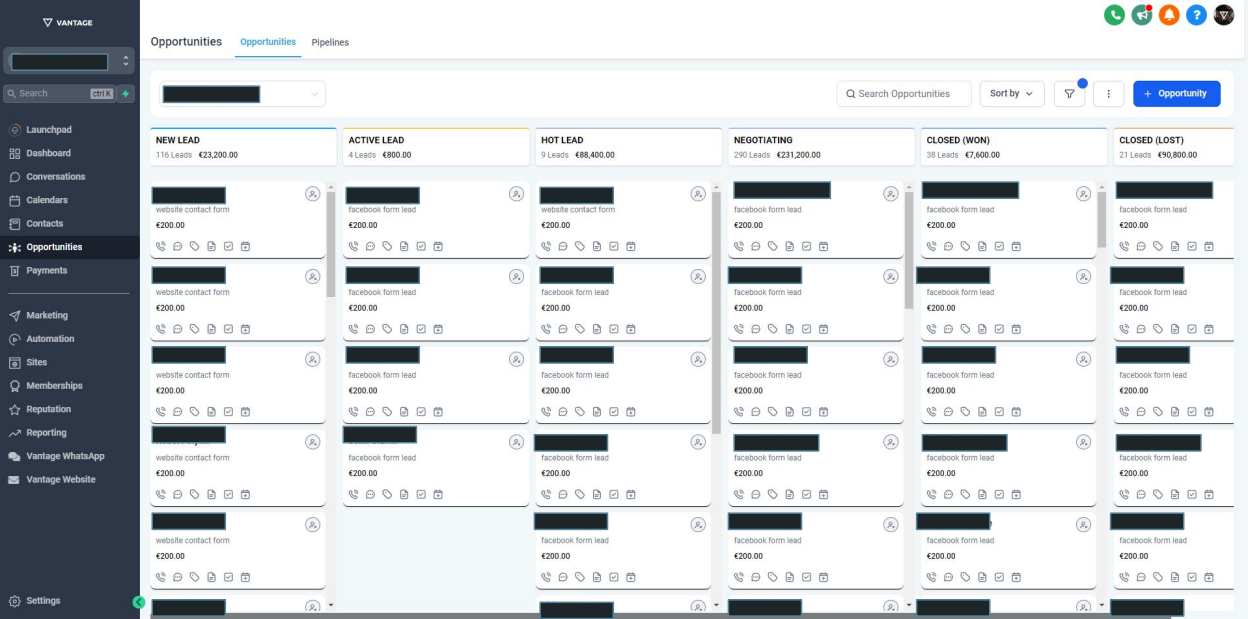 On average we land sales calls in the first week of working with a client, the only thing for you to do is close them.
No upfront fee or monthly retainer.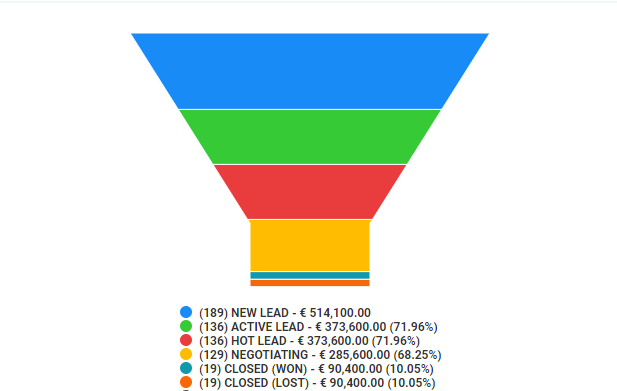 WHAT SERVICES DO YOU PROVIDE?
When we onboard a client we usually do the following:
Full Brand Audit for Market suitability 
Update website to optimize leads
Add a Lead Magnet / Lead Form
Add Live Chat to website
Create Advertising Graphics 
Create Advertising on Social Platforms and LinkedIn
Link all accounts to a custom sales CRM Dashboard
Automation so leads go directly to your email and phone
All with no monthly retainer or upfront cost, we only get paid on confirmed sales.
SOUNDS GOOD BUT WHERES YOUR PROOF?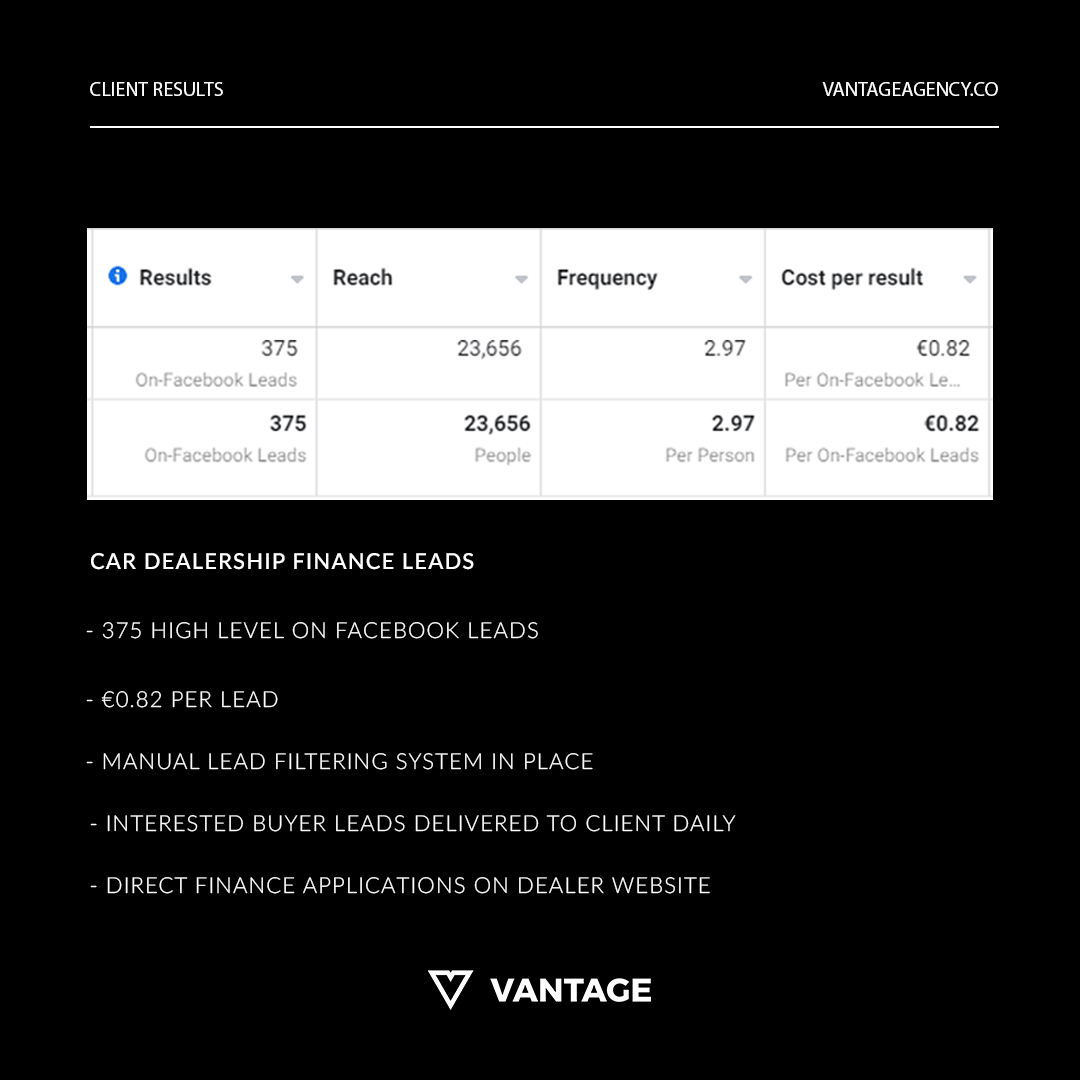 Leads for as little as 82c
We can generate high level leads from as little as 82c which are then filtered by our in house team to only filter through leads that have a high chance of conversion.
These are then forwarded to your sales team to close.
Less hassle, More sales, More Profit. 
High value finance leads with in-depth questioning can be created so that when a lead comes in you have all of the information to process the customer for finance.
Less hassle, More sales, More Profit.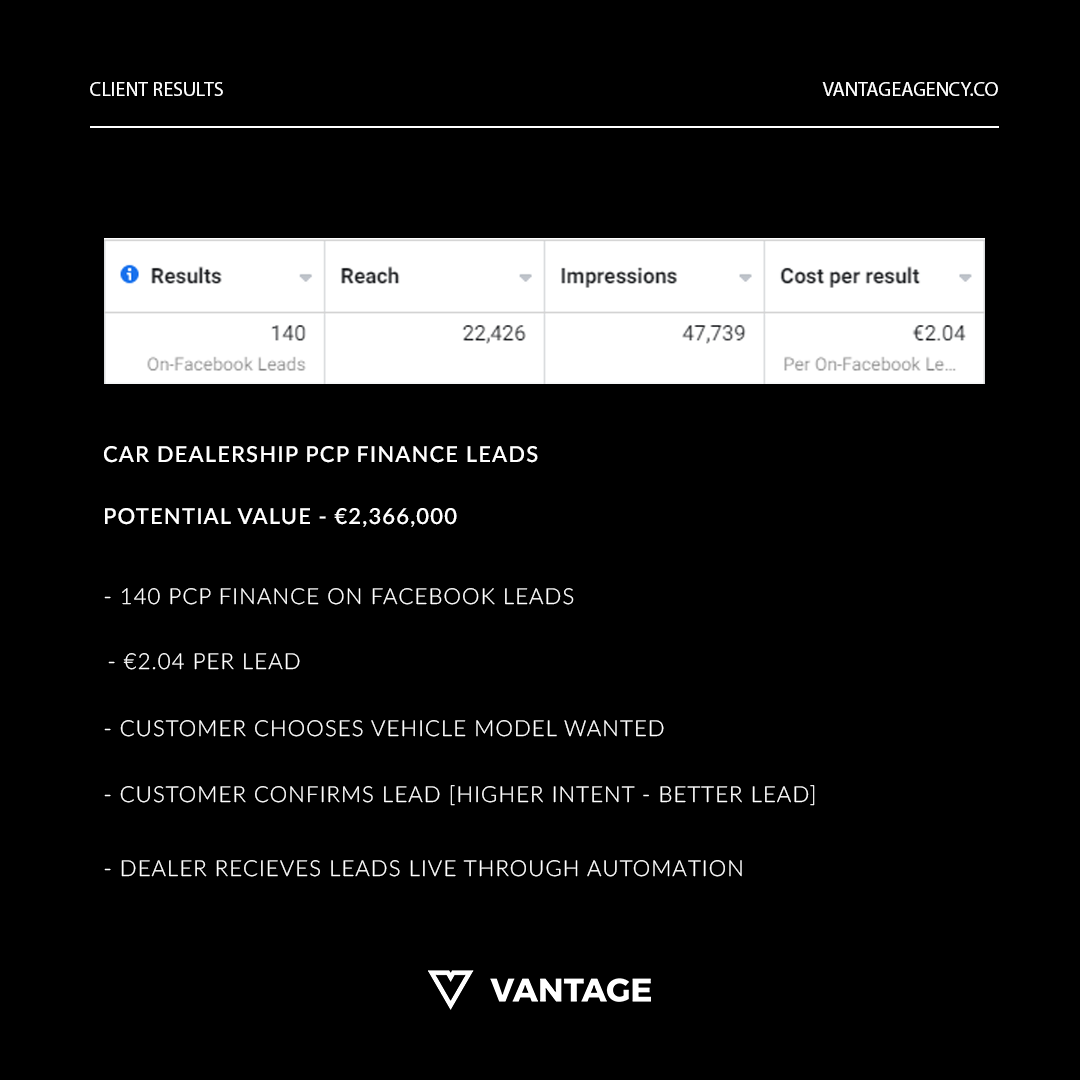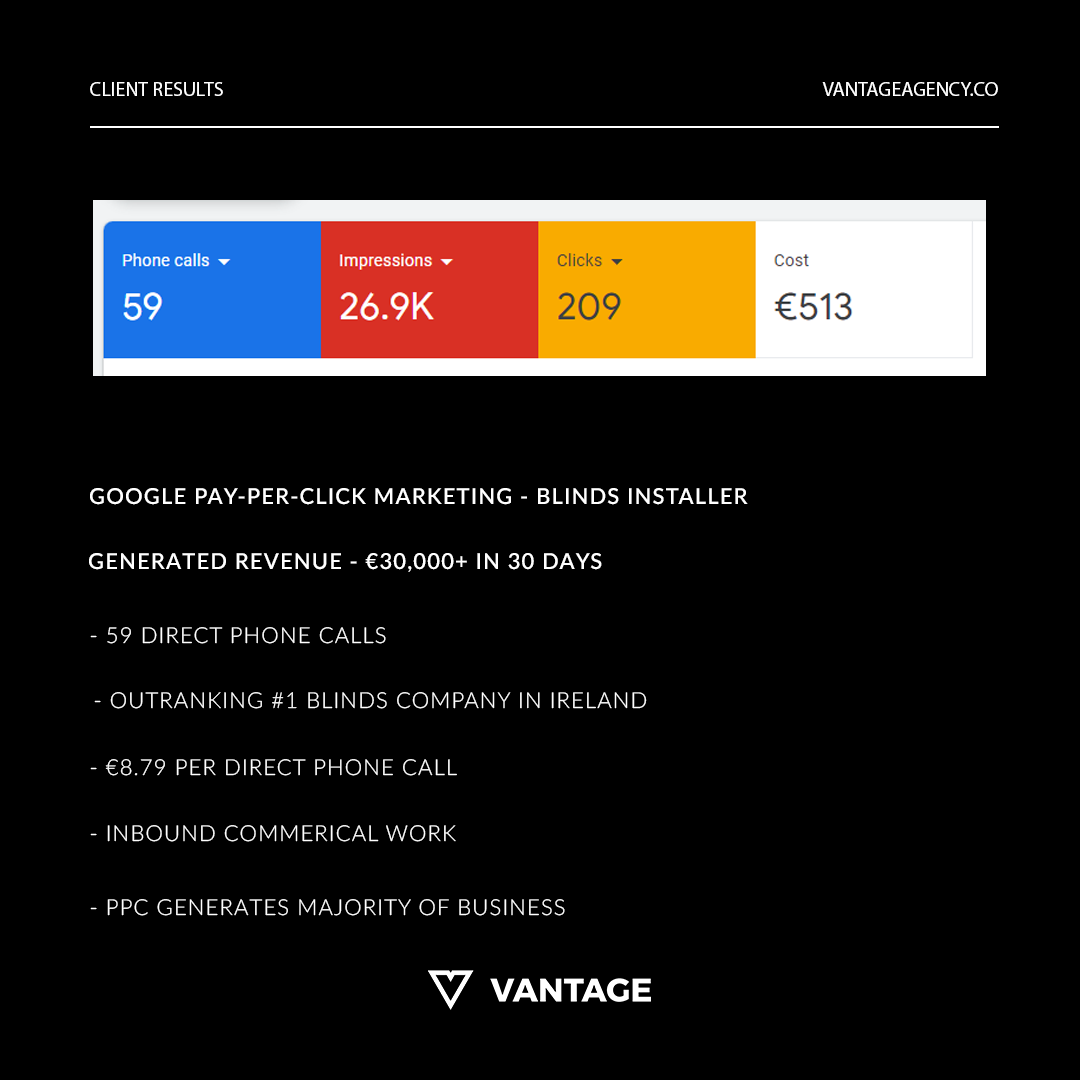 We generated over 59 Direct phone calls for this client in a month. 
Outranking Blind installations across Dublin, Ireland and filtering into a CRM dashboard which allows us to track the quality of calls coming in.
"It is a great comfort to know that when I refer my clients to Vantage, they will be well looked after and have a positive experience all round with added insight provided from Corey's wealth of knowledge and experience gained from the vast spectrum of businesses he's worked closely with to date. I highly recommend Corey and the team at Vantage Digital."
"We have been very impressed with Vantage Digital's methodology and approach to the campaigns we have run with them to date. Corey is a pleasure to work with and the team surrounding him is more than capable of solving and creating ideas and solutions for our marketing needs.
We are delighted we sought the advice of Corey from Vantage, who after investigating our old website advised us to change from WordPress to Shopify. The change in how easy it is to manage the website, process orders and understand the data has been such an incredible overhaul. We are delighted with the result and Corey has been so Generous with his time and teaching in transferring us to this new platform.
I Have been working with the team at Vantage on our Marketing and Shopify Website updates. We have got great results working with Corey and the team at Vantage and found it hard work with other agencies in the past but were surprised by how quickly Vantage were able to update things. I would be happy to recommend them.
Corey - Founder
Hey, thanks for visiting the booking section, feel free to book a time that suits you and I will be joining the call to explain our services but also listen to and see how we can help your business scale.

You can reach me personally here: [email protected] or
WhatsApp +353 87 7107797