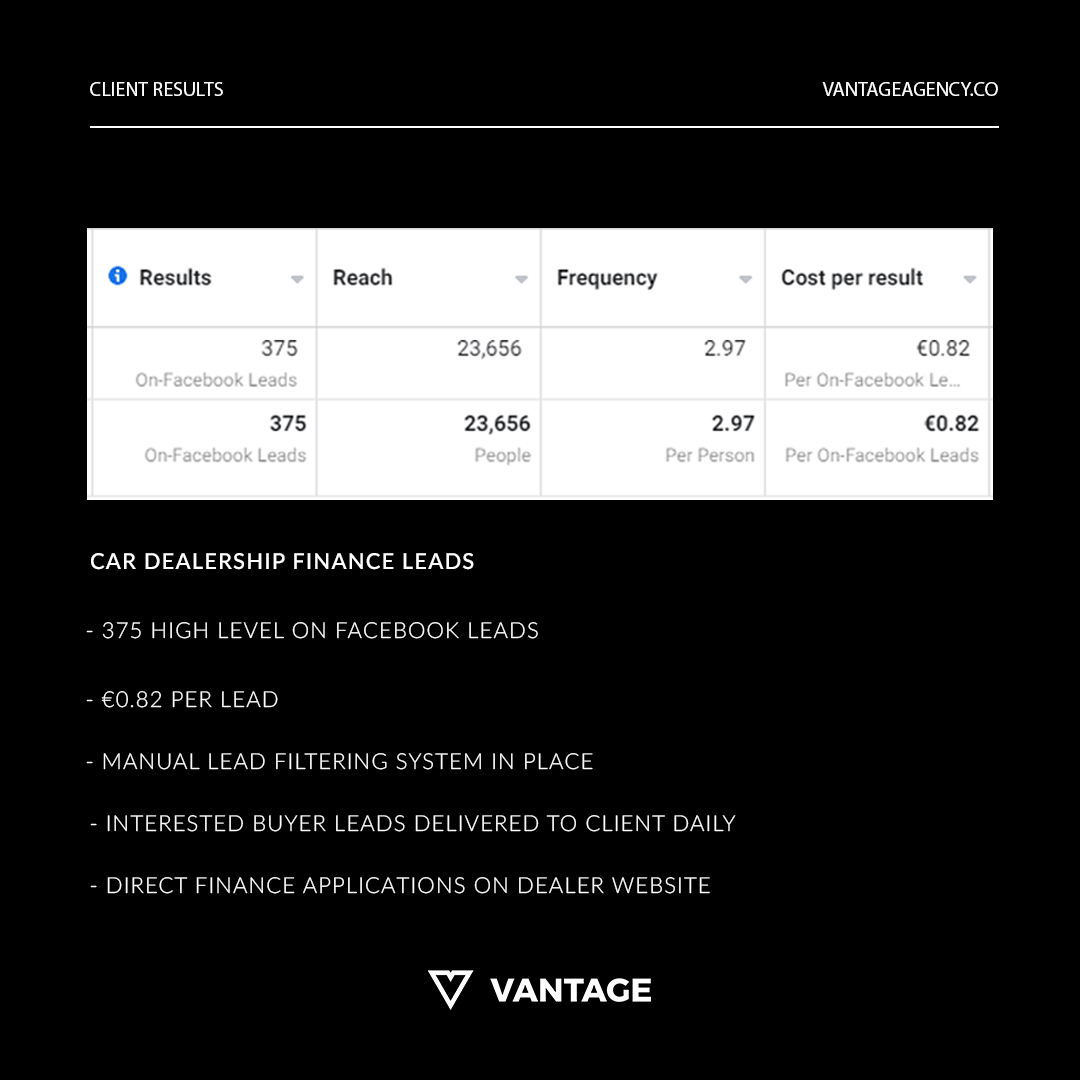 Leads for as little as 82c
We can generate high level leads from as little as 82c which are then filtered by our in house team to only filter through leads that have a high chance of conversion.
These are then forwarded to your sales team to close.
Less hassle, More sales, More Profit.